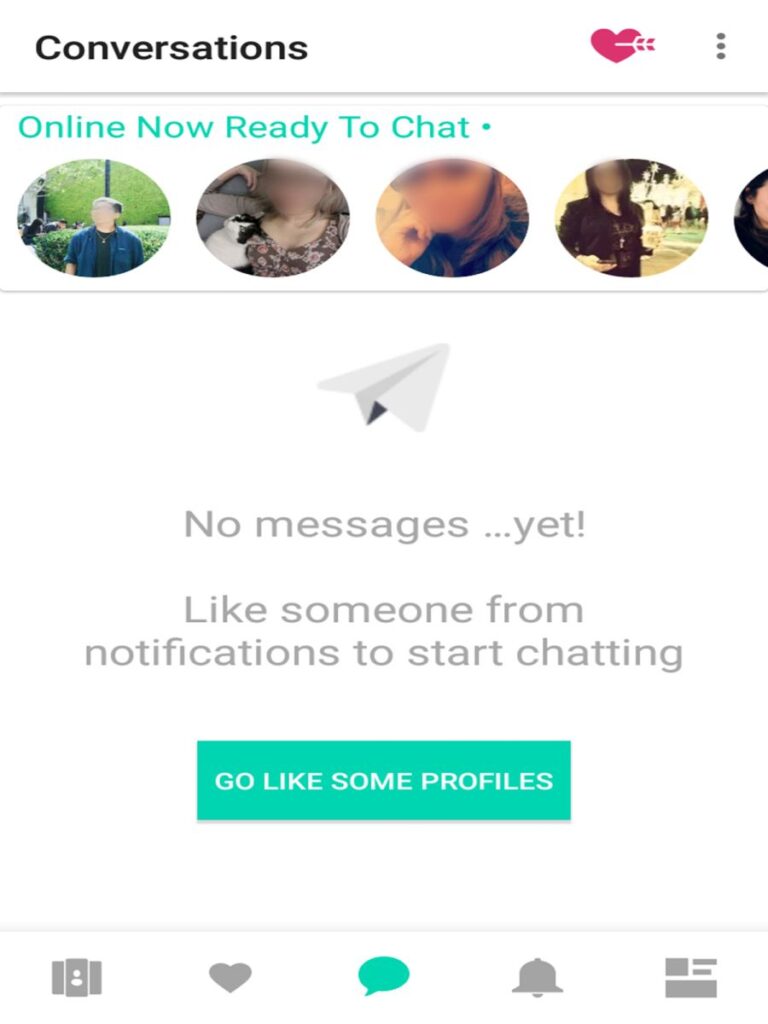 So, you're on the hunt for love, eh? Well, forget swiping left or right because HER Dating App is about to shake up your world! Picture this: a dating app designed exclusively for LGBTQ+ women that actually understands what you want. Now tell me, have your curiosity antennas gone into overdrive? Because mine sure have! Let's dive deep into the enchanting realm of HER and see if it lives up to all the hype. Who knows?
This might just be where sparkling connections are waiting to blossom like wildflowers in springtime. Excited yet? Me too! So buckle up, folks, because we're in for one helluva ride on this review rollercoaster. Are you ready to unlock romantic possibilities with a single tap? Then let's get down to business with HER Dating App!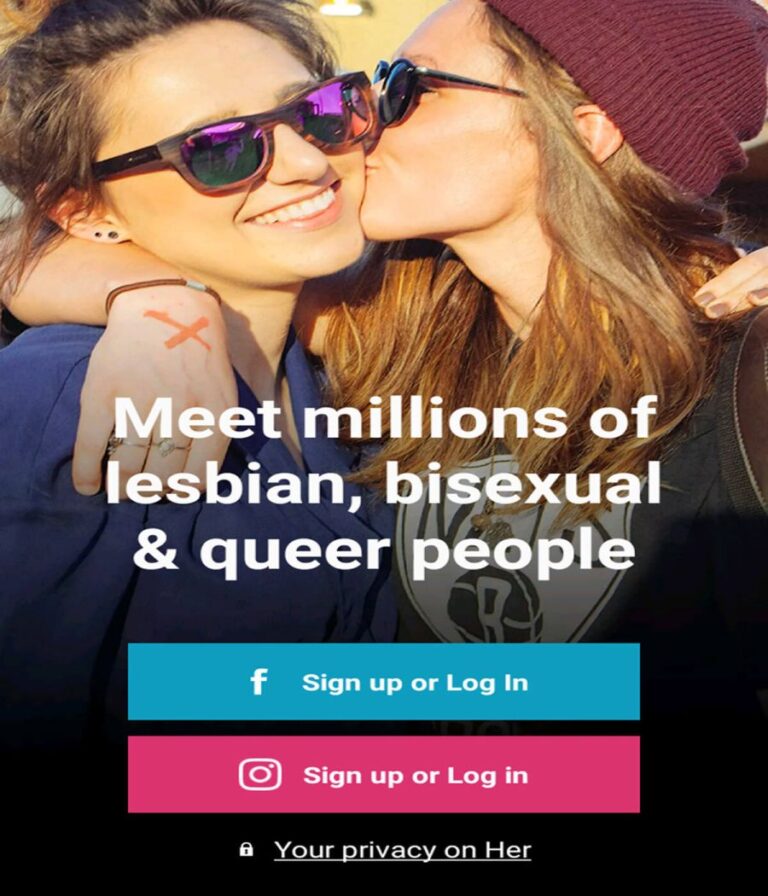 Pros & Cons
Pros
– The free version of HER Dating App allows lesbian and bisexual women to connect with like-minded women without any cost involved.
– With a premium account, users have access to interesting features and bonus features that make the online dating experience on HER even more enjoyable.
– Unlike other dating apps, HER is specifically designed for lesbian and bisexual women, creating a safe space for personal relations in the LGBTQ+ community.
– Users sign up using their social media account (such as Facebook or Instagram), which helps verify identities and reduce fake profiles.
– HER's user-friendly interface and unlimited swipes make it easy for individuals to browse through profile pictures and start meaningful connections with other members.
Cons
– The free version of HER Dating App severely limits your access to features, making it difficult to fully enjoy the app without purchasing a premium account.
– Compared to other dating apps that cater to lesbian and bisexual women, HER lacks the same level of user base and variety in potential matches.
– The premium membership for HER often comes with a hefty price tag, which may not be worth it for users who are looking for a more budget-friendly option.
– Some users have reported encountering fake profiles on HER, which can make the online dating experience feel less authentic and trustworthy.
– While HER claims to be a popular lesbian dating app, success stories from individuals who have found meaningful connections through the app seem few and far between.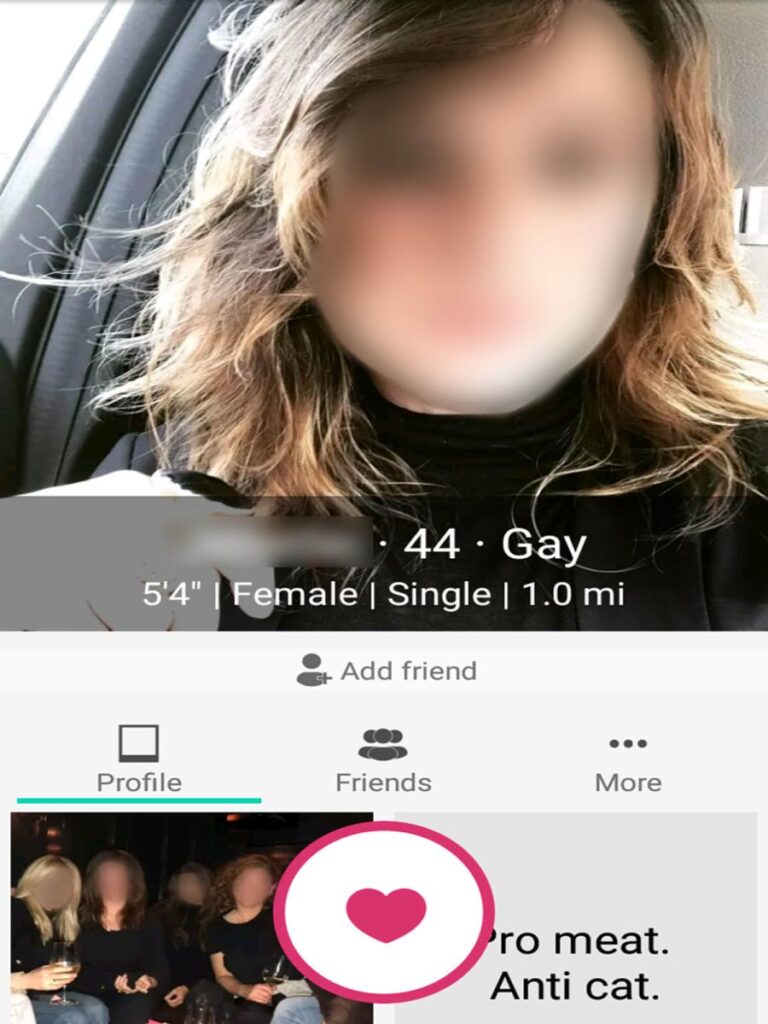 What Makes HER Dating App Worth Trying
Highly tailored for queer women: HER dating app stands out due to its exclusive focus on catering to the needs of queer women. Unlike other generic dating apps, it creates a space specifically designed to help queer women connect and build relationships.

Diverse community: What sets HER apart is its vibrant and diverse community of queer women. It provides an inclusive environment where individuals from various backgrounds and relationship statuses can come together. This inclusivity fosters a sense of belonging and increases the chances of finding like-minded partners.

Unique features promoting connection: The app offers unique features that facilitate meaningful connections between users. For example, "Icebreakers" enable individuals to start conversations in a fun and engaging way, encouraging genuine interactions beyond surface-level introductions commonly found on other platforms.

Verified profiles for increased security: To enhance user safety and minimize fake accounts, HER implements a profile verification system. This adds an extra layer of trust by ensuring that users are interacting with real people, contributing to a safer and more reliable dating experience.

Robust community support: HER not only focuses on facilitating romantic connections but also emphasizes building a supportive community. It offers spaces for users to seek advice, share experiences, and participate in events catered towards the queer community. This strong emphasis on community sets it apart from many other dating apps.

Inclusive approach to relationship status: While most dating platforms primarily focus on traditional relationship goals, HER embraces the diversity of relationship statuses. Whether users are seeking commitment, casual dating, or friendship, the app provides a platform that is receptive to a wide range of intentions, catering to the varied desires of its members.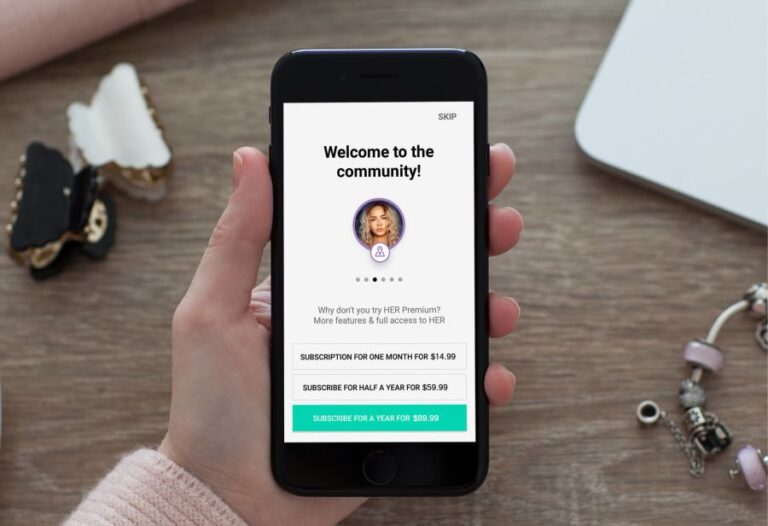 How Does HER Dating App Work?
HER Dating App is a popular online dating platform designed exclusively for queer women. Created in 2013, HER has become a leading destination for LGBTQ+ individuals seeking meaningful connections and relationships.
HER was born out of the need for a safe and inclusive space within the online dating world. The founders recognized that existing platforms primarily catered to heterosexual users, leaving LGBTQ+ individuals feeling marginalized and overlooked. With this understanding, they set out to create an app specifically tailored to meet the unique needs and desires of queer women.
Finding profiles on HER Dating App is simple and user-friendly. After creating an account with basic information like name, age, and location, users can customize their profile by adding photos and answering prompts about their interests and preferences.
This allows users to showcase their personality while providing potential matches with valuable information to determine compatibility.
In terms of user base, HER Dating App boasts a diverse community consisting of various identities within the LGBTQ+ spectrum. However, it predominantly caters to lesbian, bisexual, non-binary, and trans women looking for genuine connections rather than casual hookups commonly found on other dating sites.
Key features make HER stand out among other dating apps in the market. One such feature is "Events," where users can discover local queer-oriented gatherings such as parties or workshops happening nearby. This not only facilitates offline interactions but also fosters a sense of community among members.
Another noteworthy feature is "Groups.
" Here, users have access to different interest-based communities where they can connect with like-minded individuals who share similar passions or hobbies. Whether it's discussing literature or participating in political advocacy groups, these communities provide avenues for forming deeper connections beyond just romantic pursuits.
Lastly, HER offers private messaging functionality within the app itself once two users have matched. This ensures seamless communication between potential partners without compromising privacy or having to resort to external messaging platforms.
Overall, HER Dating App provides a welcome solution for queer women seeking genuine relationships in an online dating landscape that often fails to adequately cater to these individuals. With its intuitive interface, inclusive community, and engaging features, HER has quickly become a go-to platform for LGBTQ+ women seeking meaningful connections in the digital realm.
Searching, Filters and Communications
Are you looking for a dating app that allows you to effortlessly find and connect with potential partners? Look no further than HER Dating App, an innovative online dating platform designed exclusively for queer women. With its advanced search features and user-friendly filters, finding compatible matches has never been easier on this popular dating site.
The dating app HER provides a user-friendly search feature that allows members to easily find other users based on various criteria such as age, location, and interests.
HER's online dating platform offers a messaging system, enabling users to communicate with each other conveniently within the app without having to share personal contact information.
With the dating site's advanced filters, members can narrow down their search parameters even further, allowing them to connect with individuals who meet their specific preferences and compatibility requirements.
HER incorporates a mutual matching system that notifies users when they have expressed interest in one another, facilitating efficient and effective communication between potential matches.
In addition to traditional text-based messaging, the dating app HER also supports multimedia communication, allowing users to exchange photos and videos with other members to enhance connection and express themselves better.
To make contact on HER Dating App, users have various search options and filters available to find and connect with potential matches. The app allows for specific preferences such as age range, location, and relationship status. Additionally, users can filter their search results by interests, education level, height, and more. By utilizing these tools effectively on this online dating platform, individuals can easily explore profiles that align with their desired criteria and initiate connections in a convenient manner.
Security & Safety
Safety and security are paramount when it comes to online dating platforms, that's why HER Dating App takes them very seriously. With user verification as one of its key features, this app ensures a safer environment for all its members.
HER Dating App goes the extra mile in fighting against bots and fake accounts. It has implemented measures such as email verification during the registration process and continuously monitors suspicious activities on the platform to swiftly take action against any potential threats. This helps create a trustworthy community where users can feel confident that they are interacting with real people.
To further enhance security, HER Dating App offers a two-step verification option.
This additional layer of protection requires users to enter a unique code sent via SMS or email after entering their password. By enabling this feature, individuals significantly reduce the risk of unauthorized access to their account.
In terms of profile authenticity, HER Dating App manually reviews all member-submitted photos before they become visible on profiles. This diligent review process aims to ensure that inappropriate or fake images don't make it onto the platform, fostering a more comfortable experience for everyone involved.
When it comes to privacy policies, HER Dating App maintains transparent guidelines regarding how personal data is collected and used within their ecosystem. These policies cover topics such as information sharing with third parties and individual control over private settings.
Users have the ability to adjust their visibility levels according to their comfort level and preferences.
Despite these commendable efforts by HER Dating App in prioritizing safety and security, there is always room for improvement. One area that could be enhanced is providing comprehensive resources on identifying and reporting suspicious activities or behaviors within the app. By empowering users with knowledge about potential risks and equipping them with tools for swift intervention, HER could further strengthen its commitment to user safety.
Overall though, thanks to thorough verification processes, proactive measures against bots and fake accounts, manual photo review procedures, along with clear privacy policies – HER Dating App stands out as an app dedicated to creating a secure and authentic dating environment.
Pricing & Premium Membership on HER Dating App
The pricing for HER Dating App's premium membership offers several benefits to enhance your dating experience. With a paid subscription, you gain access to exclusive features and options that can significantly improve the efficiency and effectiveness of your search for love.
When it comes to pricing, HER Dating App remains competitive in the market, providing different subscription options to suit various preferences and budgetary constraints. By offering flexible plans, they ensure that users have the opportunity to select an option that best fits their needs without breaking the bank.
While it is possible to use HER Dating App without paying for a premium membership, the experience may differ compared to utilizing the full range of features available through a subscription. Without upgrading, you might find yourself limited in terms of matches, communication capabilities, or access to certain profiles. Therefore, investing in a premium membership could potentially increase your chances of finding meaningful connections on this platform.
HER Dating App accepts multiple payment methods for convenience and flexibility.
Whether you prefer using credit cards, debit cards, or online payment services such as PayPal or Apple Pay, there are plenty of secure options available to support hassle-free transactions when signing up for a premium membership.
In conclusion, opting for a paid subscription on HER Dating App unlocks numerous advantages designed specifically to enhance your dating journey. The competitive pricing ensures affordability while allowing you to fully explore all aspects of the app's offerings. However, if you choose not to invest in a premium membership at this time and utilize HER Dating App without one, keep in mind that certain limiting factors may impact your overall experience compared with other available options on the market today.
| Subscription Options | Features | Price |
| --- | --- | --- |
| Basic | Browse profiles and swipe unlimitedly | $0 |
| | Receive messages from matches | |
| | Access to the community feed | |
| Premium | All basic features | $14.99/month |
| | See who likes you | |
| | Unlimited rewinds | |
| | Change your location | |
| | Ad-free experience | |
| Boost | All premium features | $7.99/boost |
| | Be seen by more users for 30 minutes | |
| | Increased chances of getting matches | |
| | Maximum visibility in your area | |
Design & Usability
The design of HER Dating App features a vibrant and modern color scheme that immediately catches the user's attention. The use of bold hues, such as shades of pink and purple, adds a sense of vibrancy and energy to the app's overall visual appeal. This combination creates an inviting atmosphere for users, making it easier to navigate through the various features and options.
Furthermore, the layout of the app is strategically organized to enhance usability. The home screen provides a streamlined experience by displaying potential matches in a grid format, allowing users to quickly browse through profiles with ease. Each profile card includes essential information about the individual, such as name, age, location, interests, and even pronouns – ensuring clarity from the very beginning.
Navigating through different sections within HER Dating App is effortless due to its intuitive interface. Users can easily switch between screens without any confusion or unnecessary steps involved. The main menu is neatly tucked away in a sidebar where users can access additional functionalities like chat messages, events, groups or create their own profile.
A noteworthy aspect of this dating app lies in its straightforward approach towards communication. Users have access to multiple channels for starting conversations – be it private messaging or joining public communities centered around shared interests. These tools perfectly cater to those seeking connections while fostering a safe space for meaningful interactions within LGBTQ+ communities.
While HER Dating App offers an enjoyable user experience with its free version alone, purchasing a paid subscription unlocks several UI improvements enhancing convenience further. With premium membership comes benefits like advanced filtering options which allow users to specify criteria when searching for potential partners or dates nearby. Additionally, subscribers gain visibility perks by boosting their profile impression rate among other members—providing enhanced exposure across the platform.
In conclusion,the visually appealing aesthetics combined with easy navigability make using HER Dating App a pleasant experience for members within LGBTQ+ communities who are seeking meaningful relationships or connections online. Its accessible layout allows individuals to seamlessly explore various sections and engage with others without any hassle. With the option to purchase a subscription, users can enhance their overall experience and benefit from exclusive features that elevate personalization and optimization within the dating app's user interface.
Signing up
To sign up on the HER Dating App, you must be at least 18 years old. This age requirement is set to ensure that all users are legally adults and capable of making informed decisions regarding their online dating experiences. Please note that this is a general requirement, and there may be additional rules or regulations depending on your locality.
The registration process for the HER Dating App is relatively simple and quick. Here's a step-by-step guide:
Download the HER Dating App: Visit your preferred app store (such as Google Play Store or Apple App Store) and search for "HER Dating App." Once you find it, download and install the app onto your smartphone.

Open the app: Tap on the HER Dating App icon to launch it on your device.

Create an account: On the home screen of the app, locate and click on the "Sign Up" button.

You will then be prompted to enter your email address along with a password of your choice. Ensure that you choose a strong password to protect your account from unauthorized access.

Complete profile setup: After providing necessary login credentials, proceed to create your profile by adding information about yourself such as name, age, gender identity, sexual orientation, location, interests, hobbies etc. Offering accurate details helps in finding suitable matches who share common interests or preferences.

Add photos: Attractiveness plays a role in online dating; hence it's recommended to upload clear images of yourself that reflect how you truly look like when registering on HER dating app.Adding multiple high-quality photos can increase engagement with potential matches as they get a better sense of who you are visually.

Personalize preferences: Specify what type of individuals you're interested in meeting through filters such as distance range and age bracket so that recommendations align more closely with personal requirements.

Connect social media accounts (optional): If comfortable sharing more about yourself via external platforms, you can link your HER Dating App profile to existing social media accounts such as Instagram or Spotify. Refrain from sharing any sensitive information on these platforms if privacy is a concern.

Complete registration: Once all the necessary fields have been filled, review the provided information and ensure accuracy.

Confirm that you have read and accepted the terms of service and privacy policy before proceeding.

Verification (optional): While not mandatory, HER offers users an option to verify their profiles by providing authentic documents such as IDs or official documentation showcasing accurate personal details.This voluntary verification process enhances credibility for potential matches reassuring them about user authenticity. Signing up for the HER Dating App is free of charge; however, some premium features may require in-app purchases to unlock advanced functionalities or access additional services.
It's important to remember that online dating experiences vary from person to person. Like any dating platform, practicing caution while interacting with others on the app is advisable for safe connections. Keep in mind community guidelines and report any suspicious activities encountered during usage, ensuring a positive virtual environment for everyone seeking meaningful relationships on HER Dating App.
Provide a valid email address to complete the signing up process on HER Dating App.
Create a unique username and password for accessing the dating app.
Set preferences such as gender, age range, and location to personalize the online dating experience.
Verify your account through a confirmation link sent to your email to ensure authenticity.
Include at least one profile picture that shows your face clearly for better chances of connecting with other users.
Complete profile information by adding details about yourself, interests, and what you are looking for in a potential partner.
Agree to abide by the terms and conditions and community guidelines of the dating app.
Optional: Connect social media accounts or link other platforms for an integrated dating experience.
HER Dating App features
The HER dating app offers a range of both free and paid features, providing users with a variety of options to enhance their online dating experience. One unique feature on the app is its "Events" section, which allows users to browse and attend LGBTQ+ events in their area. Additionally, the app encourages inclusivity by offering gender identity options beyond just male or female, accommodating for transgender and non-binary individuals. With these functionalities and offerings, HER proves to be a comprehensive platform for those seeking meaningful connections within the LGBTQ+ community.
Community focus: HER Dating App is designed specifically for LGBTQ+ women, creating a safe and inclusive space for them to connect, meet new people, and build relationships.
Social media-like features: The app offers various social media-inspired features such as posts, newsfeeds, and events, allowing users to engage with the community beyond just dating.
Gender identity options: HER allows users to express their gender identity by providing a wide range of options, including non-binary, cisgender, trans, and more, ensuring inclusivity and respect for all members of the community.
Verified profiles: To increase security and authenticity, HER verifies every profile manually, ensuring that users are genuine individuals seeking meaningful connections rather than bots or spam accounts.
Smart matching algorithms: Using advanced algorithms, HER suggests potential matches based on shared interests, location, preferences, and user activity, helping users find like-minded individuals while saving time and increasing the chances of successful matches.
Similar Sites & Apps
While HER Dating App is popular among LGBTQ+ women, there are several similar sites and apps to explore for dating purposes. These alternative platforms provide a diverse user base and inclusive features, allowing individuals to connect with like-minded daters in the LGBTQ+ community.
Tinder: One of the most popular dating apps worldwide, Tinder allows users to swipe right or left on profiles, indicating their interest in potential matches.
Bumble: Similar to Tinder, Bumble is a dating app that allows users to swipe through profiles and initiate conversations. However, on Bumble, women have to make the first move within 24 hours after matching.
OkCupid: Another well-known dating app, OkCupid uses an algorithm to match people based on their interests, preferences, and personalities. It offers various options for communication and has an extensive user base.
Match.com: As one of the pioneering online dating sites, Match.com has now developed its own mobile app. It provides numerous features for finding potential partners, such as advanced search filters and personalized suggestions.
Plenty of Fish (POF): POF is a free dating app that offers both basic and advanced features for matchmaking. Users can browse profiles, send messages, and take advantage of various communication tools.
Website
HER Dating App does have a dating website available for users to access. The website serves as another platform where individuals can connect and interact with potential matches, similar to the app itself.
One of the main advantages of using HER's dating website is its broader accessibility. While the app primarily caters to mobile users, having a website allows those who prefer browsing on their computers or laptops to still enjoy all the features and functionalities that HER has to offer. Whether it's composing detailed profiles, engaging in conversations through messaging, or exploring various community events and groups, all these features are readily available on the website.
Furthermore, one notable advantage of utilizing HER's dating website is its ease of use.
The site is designed with an intuitive interface, making navigation simple even for newcomers. Users can easily browse through profiles, filter search results based on specific criteria such as location or interests, and communicate with other members seamlessly. This user-friendly experience contributes to an enjoyable online dating experience for everyone involved.
However, like any platform, there are also some drawbacks associated with HER's dating website. Firstly, while it may be convenient for individuals without smartphones or those who prefer larger screens when connecting virtually; it could potentially limit some exclusive app-only features that might enhance the overall user experience within the community.
Another consideration is optimization for mobile devices since many people nowadays rely heavily on their smartphones for browsing websites rather than traditional desktops or laptops.
Although HER's design team has made efforts to ensure responsive web design allowing easy access via mobile browsers; certain functions may not be as streamlined compared to using the dedicated app version.
Additionally, maintaining two separate platforms (app and website) means that updates and new feature releases might sometimes prioritize one over the other due to resource allocation constraints or technical limitations. Some unique aspects introduced solely in-app could lag behind in implementation on the website counterparts.
In conclusion, while HER Dating App offers its services primarily through its mobile application; the availability of a dating website catered to those who prefer browsing on larger screens is undoubtedly advantageous. The website's straightforward usability and diverse array of features help provide an inclusive and user-friendly experience, even though it might lack some exclusive app functionalities or perfect optimization for mobile devices.
User Profiles
User profiles on HER Dating App are an essential part of the platform, allowing users to showcase themselves and connect with potential matches. These profiles are public by default, meaning that other HER users can view them.
When it comes to personalizing your profile, HER offers the option to set a custom bio. This allows users to share more about themselves, their interests, and what they're looking for in a partner or connection.
Location information is also included in user profiles on HER Dating App. By default, this information is visible to other users.
However, should you prefer not to disclose your location or wish to keep it private, there's an option within the app settings where you can hide this information.
Finding people nearby is one of the key features of HER Dating App. The distance between you and another user is indicated on their profile when viewing potential matches or swiping through profiles. This helps you gauge how close or far away someone is from your location.
Having a premium subscription on HER comes with various benefits for your profile. Premium members often receive increased visibility within the app and have access to additional features such as unlimited likes and read receipts for messages sent.
In any online community, dealing with fake profiles may be a concern; however, HER makes efforts to minimize this issue. They employ strict security measures and utilize verification methods like social media accounts or phone numbers during sign-up processes to reduce the presence of fake accounts.
HER takes privacy seriously and provides several profile privacy settings for its users' peace of mind. Users have control over who can see their profile: options include everyone (public), only those they've matched with (private), or even specific friends within their network (invisible mode).
In terms of signing up on HER Dating App, it offers both Google and Facebook integration as login options—making registration quick and easy while ensuring authenticity among its user base.
With these clear expectations surrounding user profiles—their content being public, the ability to set custom bios, location visibility, premium benefits, and privacy settings—HER Dating App offers an inclusive and secure platform for LGBTQ+ individuals to connect and build meaningful relationships.
Help & Support
Users of HER Dating App can easily access support through various channels. The app provides a dedicated support page where users can find answers to commonly asked questions and submit their inquiries. Additionally, users have the option to contact support via email or phone for further assistance.
The support page on HER Dating App's website serves as a valuable resource for users seeking help. This page is thoughtfully organized into different sections covering topics such as account settings, privacy concerns, matching preferences, and technical issues. Each section contains detailed information addressing common queries and providing step-by-step instructions to resolve potential problems.
For users who require direct communication with the HER Dating App support team, they can reach out via email or phone. When contacting support via email, users are assured of prompt responses from the knowledgeable customer service representatives within a reasonable time frame. This ensures that any issues or concerns raised are efficiently addressed by the dedicated support team.
Moreover, for those who prefer immediate interaction over verbal communication, HER Dating App also offers a phone number which directly connects them to live agents trained to provide effective solutions and guidance based on individual needs.
To expedite problem-solving processes further, HER Dating App has an extensive FAQ (Frequently Asked Questions) section that covers a wide range of topics from basic usage guidelines to troubleshooting specific feature-related glitches. Users can readily access this self-help resource at any time without having to wait for response times or rely solely on one-to-one interactions with support representatives.
When comparing HER Dating App's robust support system to alternatives in the dating app market, its comprehensive approach stands out among others. While some platforms may solely offer limited online documentation or automated chatbots without human interaction capabilities for user assistance, HER goes above and beyond by catering to individuals' specific needs through multiple channels of communication – including both written correspondence and telephone conversations.
In conclusion, HER Dating App not only prioritizes user experience but also recognizes the importance of efficient customer service provision by offering a support page, email and phone support options. This ensures users have access to reliable assistance in a timely manner. By providing prompt responses, helpful resources, and direct interaction capabilities, HER Dating App sets itself apart from other dating platforms, ultimately empowering its users to make the most of their app experience.
Who's on HER Dating App?
HER Dating App caters to a diverse range of user demographics, particularly targeting the LGBTQ+ community. The app creates a safe and inclusive space for queer, lesbian, bisexual, and transgender individuals to connect with like-minded people. While users span various age groups, the majority falls within the younger demographic, primarily between the ages of 18 and 34.
When it comes to relationship goals on HER Dating App, there is a mix of interests among its users.
Approximately 50% of users are seeking long-term relationships or meaningful connections. On the other hand, around 30-40% are interested in more casual encounters or hookups. This balanced distribution allows individuals with differing dating preferences to explore their options without feeling limited.
HER Dating App boasts an impressively global reach rather than focusing solely on one specific country or region.
With millions of registered users from all corners of the world, this platform offers an international pool of potential matches for its members. Whether someone resides in a bustling metropolis or rural town, they have ample opportunities to meet new people locally or abroad through HER's extensive network.
Q&A
1. Is HER Dating App free?
Yep, HER Dating App is totally free! No hidden costs or shady subscription fees. Whether you're a woman, non-binary person, or part of the LGBTQ+ community, this app lets you connect and date without breaking the bank!
2. What payment methods does HER Dating App accept?
HER Dating App accepts various payment methods, including credit cards and PayPal. You can conveniently choose whichever option suits you best during the checkout process. Feel free to ask any other questions related to this awesome dating app!
3. How to use HER Dating App without paying?
So, here's the deal with using HER Dating App without paying: first things first, take full advantage of their awesome free features! Swipe right to your heart's content and engage in as many Q&As as you want. And hey, don't forget to charm potential matches with your dazzling bio and irresistible profile picture – that way, they'll be knocking on your virtual door in no time! No need to break the bank when HER has got your back for free.
4. How does HER Dating App work?
HER Dating App works by allowing users to create a profile with their preferred gender identity and sexual orientation, then browse other profiles near them. It uses a swiping feature similar to other dating apps for matching and includes features like Q&A prompts on user profiles to spark conversation and connections. So basically, it's an inclusive and fun way to meet new people in the LGBTQ+ community!
5. Is HER Dating App a scam?
No way! HER Dating App is definitely not a scam. It's an amazing LGBTQ+ dating app with a vibrant community and tons of features to help you connect and meet like-minded individuals. Give it a try, you won't be disappointed!
6. How much does HER Dating App cost?
HER Dating App is absolutely free to download and use! No hidden costs or sneaky subscription fees. It's a no-brainer for LGBTQ+ folks looking for love online!
7. How to find people on HER Dating App?
Just open up HER Dating App and click on the "Explore" tab to find a whole universe of LGBTQ+ folks ready to connect. You can filter through various preferences like age, distance, and gender identity to narrow down your options. And don't forget to check out their Q&A section where you can learn more about potential matches' interests and quirks!
Conclusion
In conclusion, HER Dating App has established itself as a prominent platform for the LGBTQ+ community. With its inclusive and safe environment, it provides users with opportunities to connect, socialize, and find meaningful relationships. The app's intuitive interface and well-curated features make navigating through profiles seamless and enjoyable.
Additionally, the emphasis on personal growth and empowerment adds another layer of value for its user base. While there may be room for improvement in terms of occasional technical glitches or limited accessibility in certain regions, HER remains a popular choice among individuals seeking genuine connections within the queer community. Overall, HER Dating App serves as a valuable resource that fosters inclusivity and celebrates diverse expressions of love and identity.